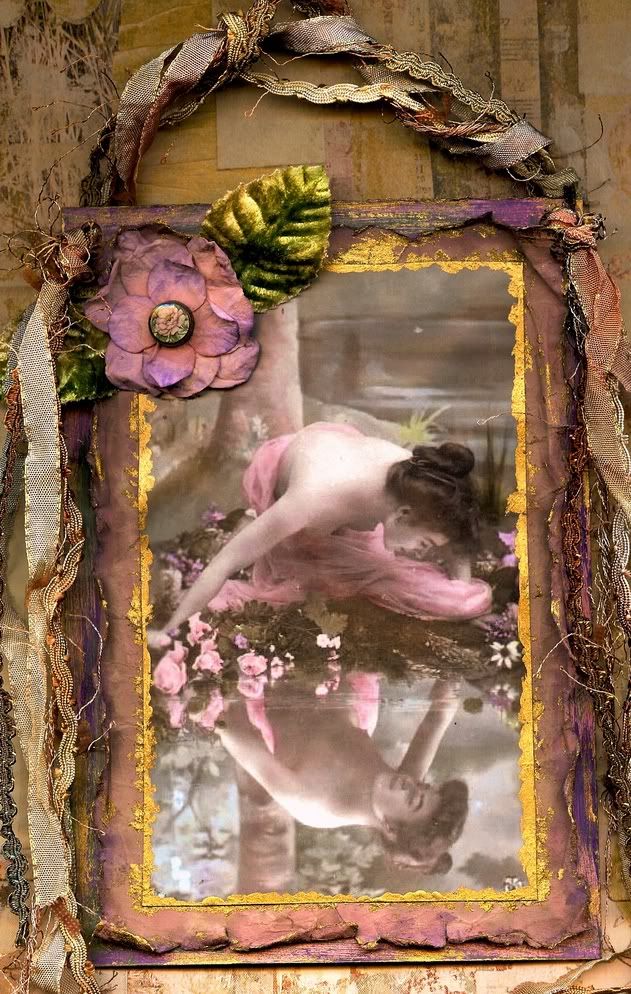 I have created a 5 X 7 hanging piece for the ZNE Theme Week. It has hand dyed papers, flowers and beautiful ribbons, not my usual style of colours, but that is why I love to enter these contests, it really helps me to experiment with new ideas.
I think you win the contest by how many bids you receive...but it's just fun to enter & have fun with it~
If you feel like taking a peek, here is the link, but it isn't scheduled to be listed until 8 pm Sunday night.....
www.velvet-rooms.com
Also, if you want to see the other entries...you can type in the ebay search bar ZNE Theme Week Waiting for Spring