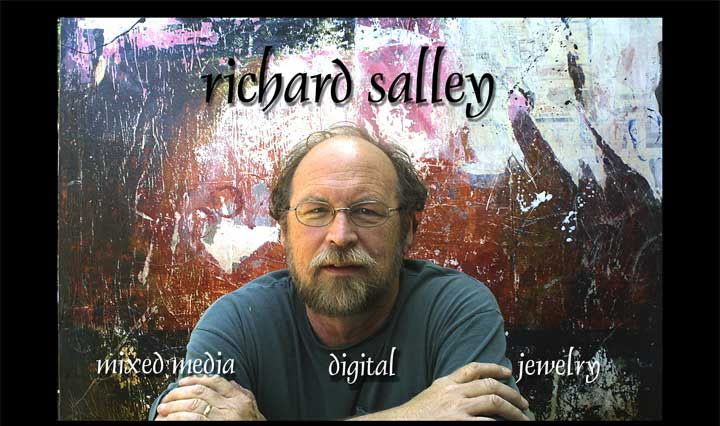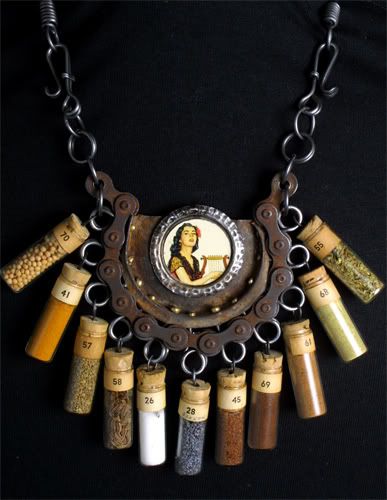 Las Vegas will never be the same!! Richard Salley is coming to Vegas to hold a two day workshop...it's about time we see some great mixed media artists coming to Vegas!He will be here November 18th & 19th, 2006 at Las Vegas Art Stamps http://www.lasvegasartstamps.com/ Richards' classes will be...
Hinged Watch Case Locket
Learn how to turn an old, non-working wristwatch into a beautiful keepsake locket. We'll start with a watch case and found objects, add some wire, learn some winding, bending and shaping techniques and turn it all into a unique piece of jewelry.
Woven Copper and Steel 'His and Hers Bracelets'
In this class students will learn to weave wire and incorporate that into pair of bracelets. The framework of the bracelet is fabricated from steel wire that has been shaped and forged by hand.
If you have been wanting to come to Vegas, here is a perfect excuse, to come play & take a class from this well known artist! shhhh, here's a secret.... he is one of my FAVORITE jewerly makers!)To see more of Richard's art, or get more info on these classes, check out his website http://www.rsalley.com/index.html