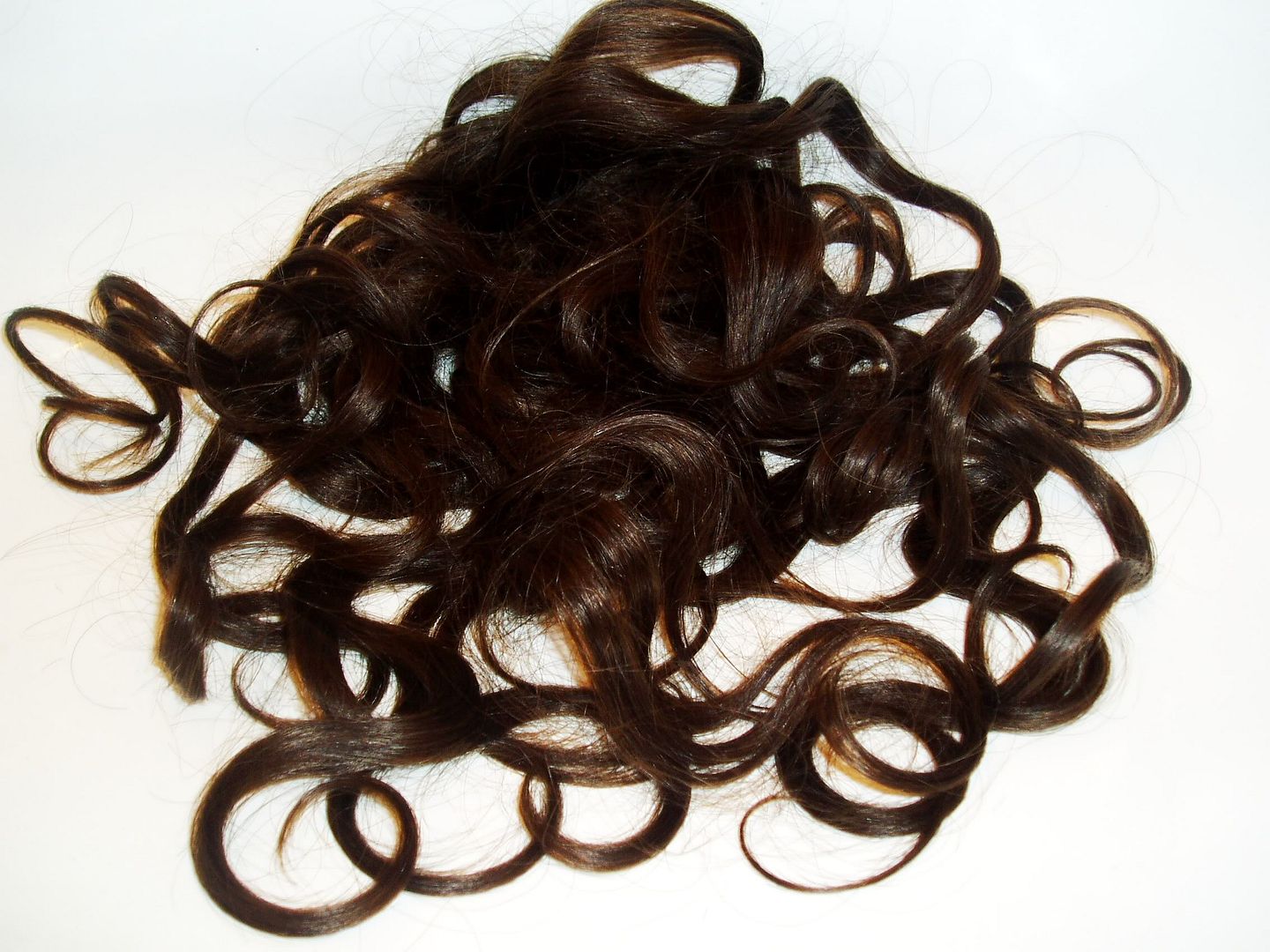 Just wanted to share a lil' of what a strange weekend I had~
Friday, serious hair dilema, really can't talk about it...I am still in shock! But you can see the remains of my locks that took more than 8 years to grow....I still have some, but ohhhh so very short...the bright side...I can make some kool art with all my leftover hair, like the picture shown, I found on this kool website
www.curiousconcoction.com
The saddest part of losing all that hair......is my hubby..... its been 3 days and he still hasn't noticed!!
Saturday morning, my arthritis acting up again in my right hand, wanted to try something new, put on this lovely cream called capazcin...after about 15 minutes I noticed a slight burning sensation, it got hotter & hotter & hotter....went to the movies with the kids, had to put my hand in a huge cup of ice....soaking my hand the whole movie. Needless to say as the day went on my hand felt like it was on FIRE!!! Came home & checked out the internet, how to stop this fricken burning, I found this comment made by someone...copied & pasted....
(Capzasin - SEVERE BURNING ALOE VERA!!! Keep exposed to air (NO SUN! DO NOT COVER!) Keep dry other than the applying aloe itself - aloe seems to dilute the pepper and have a cooling effect as it evaporates. DO NOT USE WATER! My wife ran down to the garden center and grabbed a huge aloe vera plant for $6.00. It still burns, but is much more bearable. What a relief. I certainly hopes this helps somebody)
Well, this note someone wrote did help me...I found a huge bottle of aloe vera gel & dumped it in a bowl & soaked my hand in it all night...it helped a little, but because I had my hand soaking in the water all dang day, it was pretty much useless! So just wanted to pass this along.....don't use capazcin...unless you love the feeling of severe burning! oh, one more note...the product did manage to distract me from my arthritis pain cuz it felt as if my hand was on FIRE for more than 18 hours!!