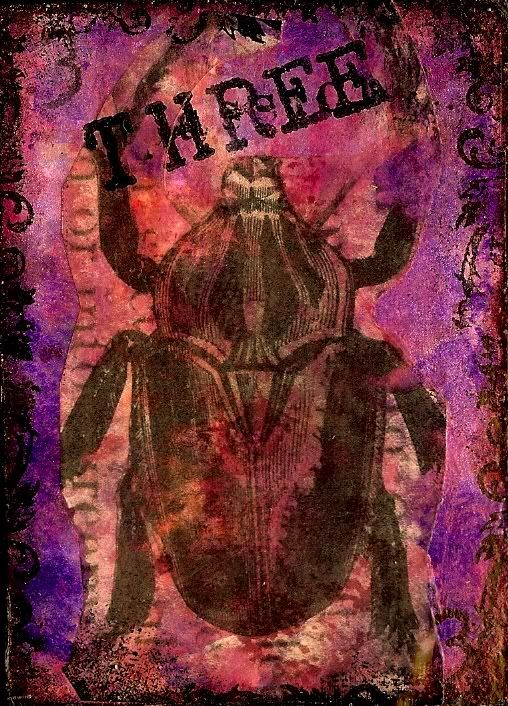 This is a new group founded by "Chrysti" She has a new challenge every Tuesday, for you to try....this is what she writes....
Try It… Then Win It!
A new twist on weekly challenges…
Especially for those of us who are time challenged…
Win Prizes, Learn New Techniques, Become a Featured Artist or Store… and more!!
Ok, Ok, I know what you are thinking..
"ANOTHER? Weekly Challenge? UGH… "
Not So! Read On.. See How Try It Tuesdays is Different..
check out the rest of the instructions on her site...
http://tryittuesdays.wordpress.com/
~This is my first entry with this group....and I will say it was a challenge, I always have had problems with transfers, but this one actually worked! not perfect but better than others I have attempted. The bug was transferred onto packing tape~