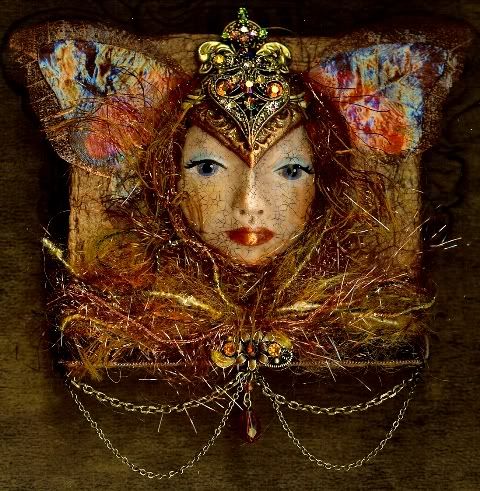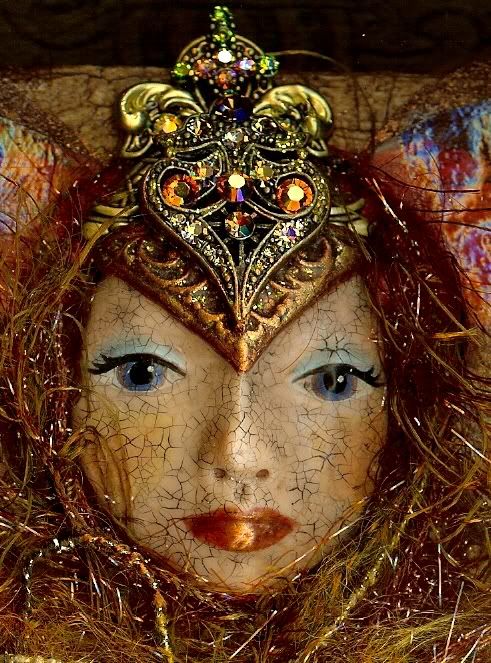 ZNE Theme week is crowns! Since I happened to win the last contest, I was able to choose the upcoming theme...I chose crowns~
For my art piece I started with a 4 X 4 canvas, plastered it with crackle paste, stained it with acrylics & walnut ink. Handmade painted & crackled clay doll face, adorned with her lovely jeweled crown & copper colored fibers. Butterfly wings, and brown velvet trim with jeweled piece at the bottom of canvas.
This was fun to create, as I have been in an uncreative mood these days, so this was inspiring for me~
There is quite a few entries already. The artist who has the most bids, wins~ to see more crowns, type in ZNE Theme Week in the ebay search bar.
To check out this crown & other goodies, here is a link to my ebay store...Thanks for looking!
http://www.velvet-rooms.com
Sunday March 5, 2006